Cobras Scouting At Apple Cup 2011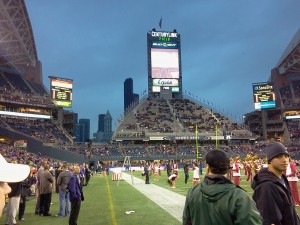 The Tacoma Cobras scouting at this years Apple Cup at CenturyLink Field. "This a great time to see players compete in this environment and to get a chance for us to be scene by players to let them know that the Cobras are another option to play football." added GM/Head Coach McEachern
This year was the first year that the Cobras visited CenturyLink Field. "The football environment is hugh for the State of Washington and gives us chance to look at players who are from around the area. We are looking at a few players even though both teams are young" added Scout Coordinator Jones.
By tacomaco